Millennium at Midtown offers the best in nails, hair, massage, and eyelash extensions in a convenient in-town location!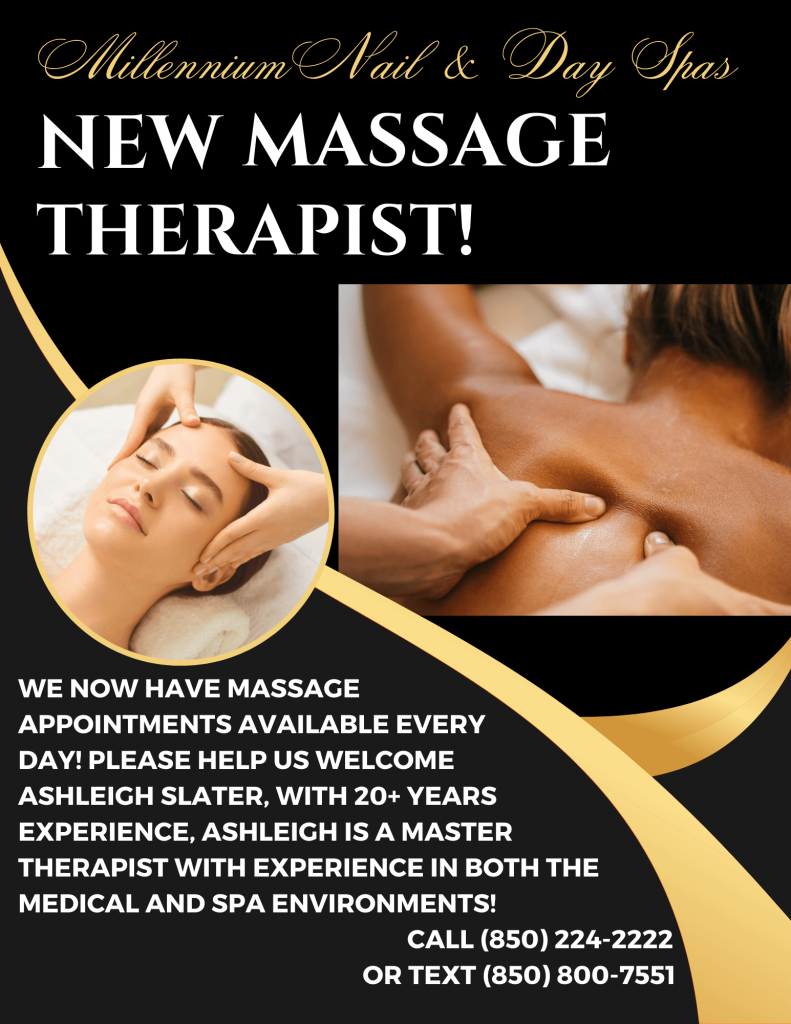 Best Day Spa In Tallahassee
Voted Best Day Spa In Tallahassee. We are proud to have the most professional and dedicated staff to ensuring quality service!
After receiving multiple awards and praise in the original Millennium Day and Spa in Bannerman Crossings, it was only natural for us to expand our operations to our vibrant Midtown community. Since 2014, Millennium at Midtown has been proudly bringing out the best of our community.
Are you "Millennium" material?
We are always looking for top quality nail technicians, stylists, estheticians, massage therapists, and Spa Coordinators for our high-end salon and spas!
Take a tour of our lavish location.
Doing everything we can to bring out your best self.

I had an absolutely lovely and relaxing experience at Millennium. The appointment was super easy to make, and they even had slots open the day of! The facility is very clean and stylish; it really feels like a spa! The customer service is excellent, and the overall ambiance is relaxing. I don't get my nails done often, so I wasn't familiar with the process, but the receptionist was more than happy to answer any questions I had. The cosmetologist who did my pedicure was gentle and friendly; I have been cut by the cuticle cutters multiple times at several other establishments, so this was very important to me. My toenails look awesome, and I will definitely be returning in the future.

See what's going on at Millennium at Midtown.