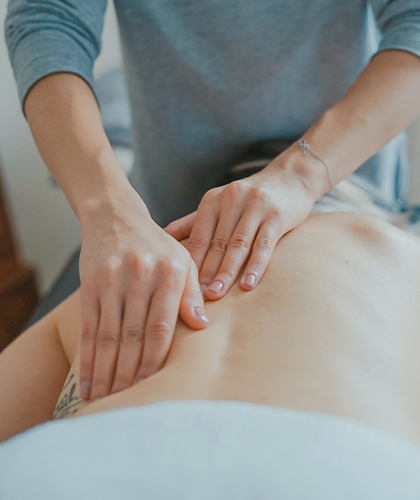 80 minutes $125
50 minutes $75
30 minutes $50
Millennium's most popular massage service. A cross between Swedish and Deep Tissue Massage, this service will give you the relaxation you are looking for, but with an added bonus of alleviating your tightest knots and easing the tension out of your tired muscles.
Our 80-minute signature massage is a full body massage tailored to your individual needs. Using a combination of Swedish, deep tissue, and stretching techniques your therapist will pinpoint your tension areas working more specifically and deeper in these areas while giving you an overall sense of relaxation.
80 minutes $125
50 minutes $75
25 minutes $50
For our mothers to be. What a wonderful complementary choice for prenatal care during and after pregnancy. It is a healthy way to lower anxiety, decrease leg and back pain, improve sleep, reduce stress, and minimize swelling. Second and third trimester moms only please.
80 minutes $150
50 minutes $90
Hot stone massage is a specialty massage where the therapist uses smooth, heated basalt stones as an extension of their own hands or by placing them on the body. The combination of Swedish massage techniques and heat from the stones provides intense relaxation by melting your tension away, creating sensations of warmth and comfort.
If you like a massage but do not have time for a traditional service, then book a seated massage. You remain fully clothed while the therapist works his or her magic.
Hand and Foot Massage 25 min $35
A little something special to add to your service or even request as a stand-alone treatment. It is the perfect way to give yourself that extra attention to those tired, exhausted hands and feet.
CBD Add On To Any Massage +$25