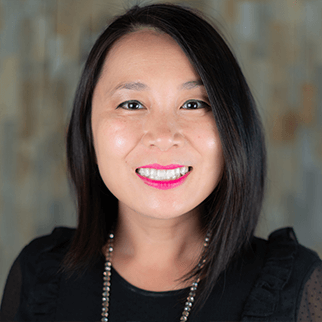 As a graduate of the University of Florida majoring in Business Administration with a specialization in Marketing, Tammy has used her education, market knowledge, and ambition to create the celebrated Millennium Nail and Day Spas in Tallahassee. In keeping with her goals of a superior level of service, and to ensure that her clients receive the ultimate experience, Tammy is passionate about keeping herself and her team educated on all the latest trends, techniques, and procedures, making her an icon in the industry.
Dedication to excellence.
Tammy's personal dedication to her team and her clients, while running her businesses hands on, gives her the unique distinction of knowing and understanding all aspects of her businesses and allows her to manage and develop the Millennium name into the premier Nail and Day Spas in the Tallahassee area.
Creating an impact in the community.
Tammy is the driving force in the creation of the exceptional "Millennium Nail and Day Spa" located in Bannerman Crossings. Her success has been lauded by both The Tallahassee Magazine's "Best Of" Awards and The Tally Awards, awarding her "Best Day Spa" in Tallahassee repeatedly 2008-2013. Consumers vote in both these honors, making the value of the awards immeasurable.
From her first award winning facility, Tammy created "The Nail Bar," located at Bannerman and Thomasville Roads in the Bradfordville Community. Having received the accolades of Northeast Tallahassee, the next task was to expand to Midtown, an area that was in need of Tammy's vision and entrepreneurial spirit! Millennium at Midtown Nail & Day Spa opened its doors January 8th, 2014, and it's safe to say Millennium has been welcomed to Midtown with open arms!